BuyCNC WOOD ROUTER MACHINE
Are you looking forward to DIY or buy affordable CNC routers for woodworking? Check out the 2020 new CNC wood router buyer's guide for woodworkers, wood fabricators, wood CNC machinists, operators and beginners, we'll offer you the best wood CNC machines of 2020 with custom CNC wood router service to fit your CNC woodworking projects, CNC woodworking ideas and CNC woodworking plans.
1.What is CNC Meaning?
CNC is the abbreviation of Computer Numerical Control.Wood CNC Carving Machine has a wide range of uses.
2.What kind of work can a CNC router Do?
The function of wood CNC Router Machine is routing, cutting, engraving, drilling, slotting, etc.
3.What is a CNC wood router machine?
A CNC wood router is a wood router machine with computer numerical controlled (CNC) for smart 2D/3D routing, engraving, carving, cutting, milling, slotting, grooving and drilling on different wood material, such as hard solid wood, soft wood, MDF, plywood, particle board, chipboard,melamine faced board, OSB board, etc. The Wood CNC Router can make many different products, including wood furniture, wood door making, wood cabinet making, wood signs, panel furniture, solid wood furniture, wood arts, wood crafts, wood gifts, wood toys, wood modeling, wardrobe and other wood furniture production.
4.What is a CNC wood router used for?
CNC wood routers are widely used in industrial production, small business/small shop, home business/home shop, school education and hobbyists. The following are some main application industries of the Wood CNC Router: 1.Furniture production: cabinet making, door making, home doors, cabinet doors, cupboard doors, interior doors, sofa legs, table legs, screens, corners, headboards, antique furniture, art furnitures, office furnitures, wood furnitures, MDF projects, wood arts, wood crafts, composite gates, wave plate making. 2.Advertising industry: commercial signs, letter sign, billboards, acrylic sign, double-colored sign plate, etc. 3.Die industry. Wood mold, foam mold. 4.Hollow woodworking: decoration partition. 5.Relief sculpture woodworking. 6.Cylinders woodworking. 7.3D woodworking.
5.How many types of Wood CNC Machines
1.According to the Different Size of the wood CNC router's Worktable: Mini/Small/Desktop CNC wood routers, 2×3 CNC wood router tables, 2×4 CNC wood router tables, 4×4 CNC wood router tables, 4×6 CNC wood router tables, 4×8 CNC wood router tables, 5×10 CNC wood router tables, 6×12 CNC wood router tables. 2.According to the Different Applications of the wood CNC router: Home household CNC wood routers, Benchtop / Tabletop / Desktop CNC wood routers, 3D CNC wood routers, Hobby CNC wood routers, Industrial wood CNC machines. 3. According to the Quantity of the Axis: 3 axis CNC wood routers, Rotary axis/4th axis CNC wood routers, 4 axis CNC wood routers, 5 axis CNC wood routers. If you are a woodworker, craftsman, wood fabricator, CNC wood machinist, I suggest you buy a larger professional CNC wood router machine,if you are a diy enthusiast, or wood carving beginner, then I think the CNC wood router table maybe your best choice. So it is worthwhile to invest in a wood CNC machine now! BuyCNC contains a variety of CNC wood routers, welcome to buy.
6.How much does a CNC wood router cost?
If you are planing to buy a wood CNC machine, you may wonder how much does a CNC wood router cost? how to get a final price? How to choose the suitable CNC Wood Router machine within the budget? Actually, BuyCNC can supply different priced Wood CNC Router with different configurations. The Wood CNC Router Machine price range is from $2,000-150,000USD. If you have an idea to buy a wood CNC machine overseas, the machine cost, the fee of customs clearance, tax, and shipping costs should be included in the final price. The CNC wood working machine prices are different if they are with different model, different table size, different control system, different axis, different control system, for different material, for different work. Some of our models for the wood CNC Router: ABT-6090, ABT-6012, ABT-1212, ABS-1325, ABS-1530, ABS-2030, ABS-2040, ABS-1212, ABS-1218, ABS-1224. Different table sizes of our CNC Router for woodworking: 2′ x 3′, 2′ x 4′, 4′ x 4′, 4′ x 6′, 4′ x 8′, 5′ x 10′, 6′ x 12′ . , Materials that the machine usually process: hardwood, MDF (Medium-Density Fiberboard), Plywood, Particleboard, Wood Veneer. Axis that we make:3 Axis, 4th Axis, 4 Axis, 5 Axis Capability that the CNC Wood Router machine can machining: Capability 2D Machining, 2.5D Machining, 3D Machining. CAD/CAM software that the machine can use:Vectric Aspire, Type3, Ucancam, Artcam, Alphacam, Cabinet Vision,Haixun. Control Software Operating System Mach3, Nc-studio, Weihong, Mach4, Syntec 6M, Syntec FC, LNC, DSP, Siemens, Nk200, Nk260, NK300. In conclusion, please feel free to tell BuyCNC of your specific requirements before purchasing the machine. Buycnc will provide you the most suitable machine within your budget.
Customer reviews and testimonials of wood CNC Router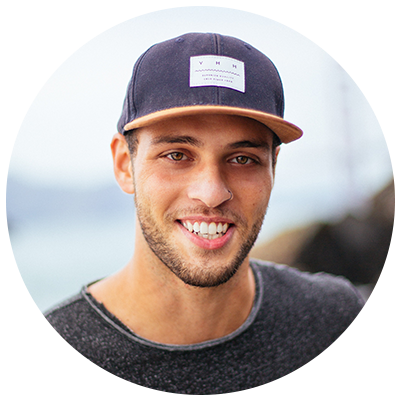 Brown from USA
I bought a wood CNC router machine from BuyCNC in 2020. It is the company that satisfies me the most after comparing several wood CNC router suppliers. Their delivery time and logistics are very fast, and they were shipped from China to my factory in California in about one month. I am very satisfied with this CNC wood router machine. Best regards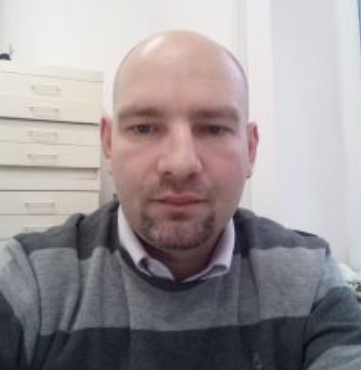 Smith from UK
I am a beginner in the CNC wood router industry. I have always used hand drills and electric drills to carve some wood art. I bought a CNC wood router to expand the scale.After several days of searching, I finally chose to buy this 6090 woodworking engraving machine at BUYCNC It is really a good CNC router machine for a beginner. I relied on the installation video and installation manual as well as the remote guidance of their engineers. I assembled this big guy in only two hours, and I also completed a perfect engraving. This is really a perfect shopping experience. I would recommend BUYCNC to my friends because It is really worth the money.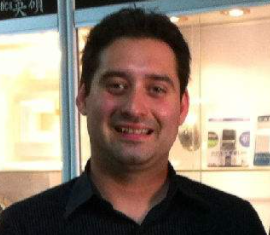 Lucas from France
I have to admit that I am very satisfied with the CNC wood router machine I bought from Buycnc. He gave me a very affordable price and provided me with a two-year repair period. This made me very happy. After the arrival of the goods, my factory consulted their engineers for some circuit problems, and then the engineers gave me video guidance. The communication between us was very pleasant. Best regards to Oliver.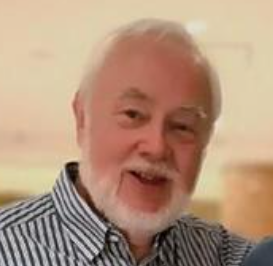 Geroge from USA
I bought two CNC wood router machines from BuyCNC, so they gave me a discounted price and paid part of the customs clearance fee for me. This allowed me to receive my machine quickly, so I want to express my gratitude. Their salesperson is the most knowledgeable salesperson I have ever seen. I am very satisfied with the wood cnc router they recommended to me. I only picked two of my favorites. And I will buy a CNC wood router machine for my new factory in Denver in the future.