Jinan Buycnc Machinery Co., Ltd was founded in 2000, is the nation's leading cnc router manufacturing, specializing in CNC machinery with rich experience! We are committed to providing the world's customers with the best quality machines and perfect after-sales service and the most attractive Price.We develops and sell various CNC machines include Wood CNC Router, Stone CNC Router, Metal CNC Router, ATC CNC router, 4 Axis CNC Router, 5 Axis CNC Router, Plasma Cutting Machine, Laser Cutting and Engraving Machine and so on.Our Products are widely used in the fields of advertising, furniture, gifts, decoration, packaging etc., and Cut materials of wood, acrylic, stone, fabric, leather metal, etc.If You want to buy cnc machines.Welcome to fill out the form as soon as possible to get the latest quotation.
"BuyCnc- Build you cnc Dream."
After 20 years of development, Buycnc has now become the leading CNC Machines supplier in China. We are committed to providing the highest quality products and the most intimate services to global customers. The company team has also broken through hundreds of people. Our professional team now has three factories to produce CNC Machine equipment. Each factory is composed of professional technicians who have worked in the CNC industry for many years. They have extremely rich experience and can fully ensure the quality of the machine and after-sales service. At the same time, we also have professional after-sales customer service staff to provide you with 7*24 hours of intimate service. We have always adhered to the team concept of winning in execution and winning by the team. BuyCNC is willing to serve you wholeheartedly.
I bought a cnc wood machine at buycnc. After receiving the goods, I spent half a day to assemble. After success, I couldn't wait to carve my wood. It performed very well and almost perfectly met my needs. When I encountered a problem, I emailed their engineers, and soon their engineers responded to me, and helped me solve the problem in time.
After sales response rate
Mark from French
J'aime vraiment la machine à routeur à bois cnc que j'ai achetée chez buycnc. Il est très facile à assembler. Je peux l'utiliser pour transformer mon bois. Depuis que je l'ai achetée, les performances de cette machine sont très bonnes.
Josef from Germany
Ich war schon immer sehr an der CNC-Maschinenindustrie interessiert, daher kam ich auf Empfehlung eines Freundes zu BuyCNC und kaufte eine CNC-Maschine. Sie empfahlen mir Produkte, die besser für Anfänger geeignet sind, und gaben mir auch viele sehr professionelle Vorschläge. Damit ich ein tieferes Verständnis für die CNC-Maschinenindustrie habe.
antonio from spanish
Una muy buena máquina, resolvió perfectamente la dificultad de que no puedo cortar metal.
We Will Help You Every Step Of The Way
If you want to know more information about cnc machine, please contact us in time, we will answer your questions quickly.
Company certificate And Honor
We have always been very strict and cautious about the quality of products. In order to provide customers with high-quality products, we will check and test each part of the product to ensure that the products can run normally when delivered to customers. Passed ISO9001 international quality system certification and CE quality certification and other certificates, and also won many honors.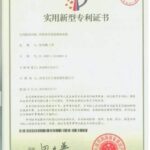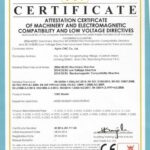 our team of experts are here for you
important things you should know