Applicable industries of cnc foam router: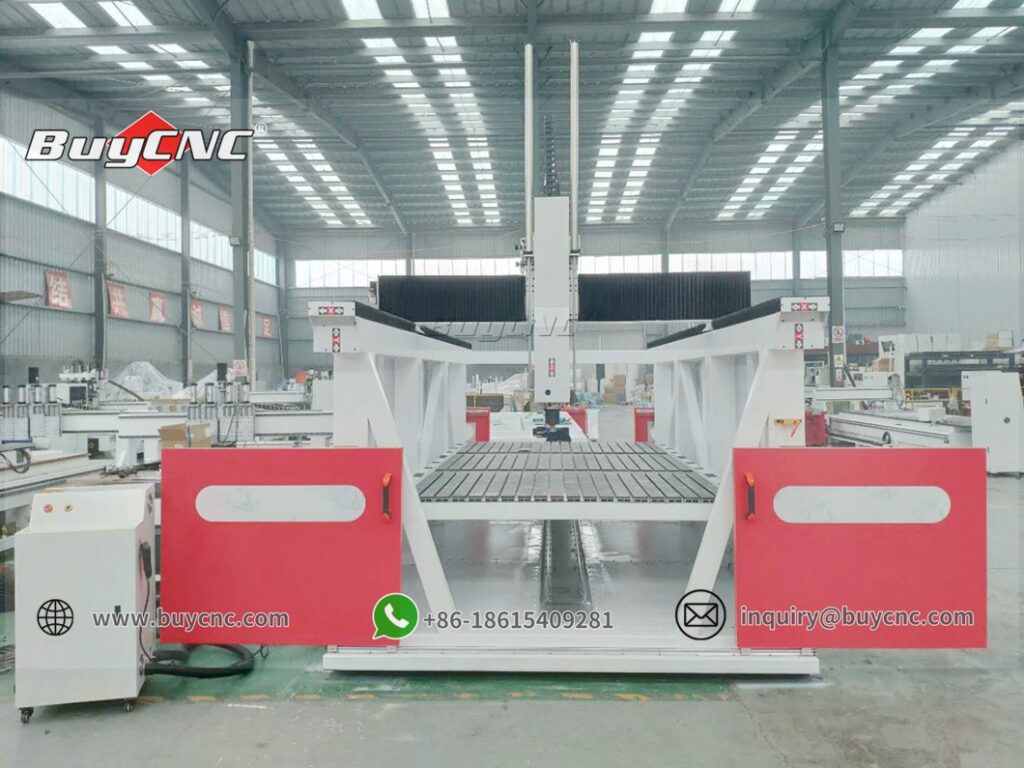 CNC foam router is suitable for sculpture, film and television wedding stage props, decorative display, EPS components, foam portrait carving, and other foam products.
We accept customized CNC router foam cutter size and configuration 
If you have any needs, please contact:
Whatsapp: +8618615409281
Functional characteristics of CNC router foam cutter:
◆Advanced five-axis, four-axis and three-axis CNC systems can be selected according to production requirements, with high machining accuracy and high speed.
◆Import widened linear guide rail. When CNC router foam cutter is engraved, the force in all directions is equal, which ensures the accuracy and strength of CNC foam router.
◆CNC Foam router processing size can be customized according to production needs, Z-axis stroke can be increased to 2000mm, three-dimensional rotation diameter can reach 1800mm. foam cutting CNC router processing format is large, suitable for processing large ultra-thick materials.
◆Intelligent processing out-of-boundary protection function can prevent mechanical collision caused by excessive design file processing.
◆Diversified control can separately control the processing speed, idling speed, and knife drop speed, which greatly improves the quality and processing efficiency of CNC router foam cutter  processed products.
If you have any needs, please contact:
Whatsapp: +861861540928
Parameter of foam cutting CNC router:
| | |
| --- | --- |
| Model | ABR-2030 |
| Working stroke | 2000mm*3000mm |
| Rotary shaft clamping diameter | 1800mm |
| Feeding height | 2200mm |
| Empty speed | 40M/min |
| Working speed | 20M/min |
| Bed | square tube welding, vibration failure treatment Platform: Aluminum profile table top |
| Platform | Aluminum profile table top |
| Longmen | Thickened and tempered, not easy to deform |
| Spindle | 7.5kw air-cooled |
| Machine head | upside down, equipped with auxiliary cylinder |
| Spindle speed | 0-18000r/min |
| Drive motor | servo |
| Reducer | planetary high-secret reducer |
| Rail | 30mm |
| Rack | 7-stage high-precision helical rack |
| Inverter | Best, Fuling, Delta |
| Control system | Xindai, Weihong, Shanlong |
| Screw rod | TBI Taiwan |
| Lubrication device | automatic lubrication |
| Programming software | Wentai, Jingdiao, Rhinoceros, soildworks, powermill, artcam, Mastercam, 3Dmax, etc |
| Cabinet | split |
| Working voltage | 380V three-phase |
| Running Environment | Temperature: 0℃~45℃ Relative Humidity: 30%~75% |
Working Sample of CNC foam router: