BuyCNC WOOD ROUTER MACHINE
1.What Is A CNC Wood Router?
A CNC wood router is one of the wood CNC machines, which is a computer-controlled router tool that carves or cuts on the wood. The CNC wood router can do many different type of works on wood, such as 2D & 3D routing, cutting, carving, drilling, grooving, or milling. The CNC wood routers are widely used in woodworking industry. For instance, wood furniture, wood cabinet, wood door, sofa, bed, custom made furniture, wood signs, wood arts, wood crafts, wood gifts, wood toys, wood moldeling, decorations, wardrobe, and many other wood products making.
The main parts of the CNC wood router machine includes machine bed frame, spindle, drive motors, gantry, control system, vacuum sucking system, and others.
A CNC wood router is also called wood CNC machine, wood CNC router, CNC Router for woodworking, CNC woodworking machine, CNC woodworking router, CNC wood carving machine, CNC wood carver, CNC wood engraving machine, CNC wood engraver, CNC wood cutting machine, CNC wood cutter, CNC wood router machine, CNC wood router table, CNC woodworking tool, woodworking CNC Router. No matter what's it called, it is a very popular tool for woodworking now.
2.How Does A Wood CNC Router Machine Work?
The working principle of a wood CNC router machine is as following: The wood CNC machine uses a computer to realize digital program control, and executes the control program stored in advance through the computer to realize the machine's motion control, timing, logic and other functions, so as to control the equipment to complete the automatic woodworking. Wood CNC routers are often used with two software applications—one to make designs (CAD) and another to translate those designs into a G-code program of instructions for the machine (CAM) in vertical, horizontal and perpendicular coordinates.
Then the control computer converts this code into a signal that controls the movement of the woodworking cnc router's driving system. The drive system makes the spindle moving along the XYZ axis, and working according to the G-code command. In short, the operator creates a design by a CAD software, and uses a CAM software to make generate the G-code, then the wood CNC router working according to the G-code command.
3.What Are Woodworking CNC Router Used For?
CNC wood routers have a wide range of use for woodworking no matter in industrial manufacturing or in small business, home business, small shop, home shop, school education, and hobbyists.
The following are some typical products that the wood CNC router can make:
1.Wood Furniture Making: home furniture, including living room furniture, bedroom furniture, kitchen furniture, bathroom furniture; office furniture, including office chair, office table, filing cabinet, office sofa, office partition, office desk; cabinet making,including cabinet body, cabinet door; and also art furniture, antique furniture, door making, interior doors, home doors, cupboard doors, table legs, sofa legs, corners, screens, headboards, composite gates, MDF projects, wood crafts, wood arts……
2.Advertising making: Wood sign, MDF sign, plastic sign, acrylic sign……
3.Mold carving: cake mold, chocolate mold, lost foam mold……
4.Hollow engraving: partitions, screens……
5.Relief carvings: wood relief carving, furniture relief carving, background wall carving, decoration board carving…..
6.Wood Cylinders: sofa leg, table leg, bed beg, desk leg, stair pillar……
7.3D Woodworking Projects: 3D portrait…..
8.Custom Woodworking Plans: wood gift, custom made cabinet……
4.How Much Does A CNC Wood Router Cost?
If you want to buy a wood CNC machine, you may wonder how much does a wood CNC router cost? how to get a final price of the woodworking cnc router machine? Actually, according to different CNC woodworking machine configurations, you will get the wood CNC router machine cost from $2,580.00 to $48,000.00. If you have an idea to buy a CNC wood carving machine overseas, the fee of customs clearance, tax, and shipping costs should be included in the final price.
| | | | |
| --- | --- | --- | --- |
| Woodworking CNC Router Type | Minimum Price | Maximum Price | Average Price |
| MTC CNC Wood Router for Hobby | $2,300 | $3,5000 | $2,800 |
| MTC CNC Wood Router for Carpenter | $4,300 | $12,000 | $5,800 |
| ATC CNC Wood Router for Industrial Cabinet Making | $15,000 | $35,000 | $19,800 |
5.How to Choose a CNC Wood Router
There are so many different kinds of wood CNC router but how to choose a suitable machine from so many different CNC Wood Router? The following are some tips on how to choose a CNC Wood Router Machine:
1.Your budget: Your budget determines what level of woodworking cnc router you will buy. Generally speaking, the higher the budget, the more kinds of woodworking cnc router you can choose. Of course, your budget should be scientific. If you want to buy an industrial Nesting CNC Machine, your budget should be at least about $20,000. If your budget is only 2,000 US dollars, then you can only buy a wood carving machine just for Hobby.
2.Your products: Different woodworking cnc routers are suitable for making different products. You should choose woodworking cnc routers according to your product. For example, if your product is a dog tag, small interior decoration products, small advertising words, etc., then a small and cheap machine can meet your needs, such as a 2x4ft wood carving machine, the price is about $3,000. But if you use a 4x8ft board, you need a wood carving machine of at least 4×8 to be able to use it, and the CNC wood carving machine price is about $5,000. If you want to process cabinets in large quantities, an ATC woodworking cnc router machine can help you improve efficiency. The price of an ATC machine is about $15,000.
In short, what kind of woodworking cnc router you choose depends on the product you want to make and your budget. If you have any questions, please contact BuyCNC, BuyCNC will give you reasonable suggestions.
6.How to choose wood cnc router machine Controller?
1).PC CNC Controller
CNC controller controls the rotation of the X, y, z axes and spindle motor of the CNC wood carving machine by installing the control card on the PCI slot of the computer motherboard and installing the CNC router software driver on the computer. It can preview the processing effect and view the processing track at any time. If there is a program loading error, it can be corrected in time. The user-friendly interface of CNC controller has the advantages of simple and convenient operation, complete functions and strong program compatibility. Various CAM software can be imported directly or indirectly.
2).Handle DSP controller
Handle DSP controller can control the action of woodworking cnc router machine in your hand. Save space and do not occupy the computer; The disadvantage is that the operation is troublesome. After all, all functions are integrated on one control panel. It is easy to press the wrong function key if you are not proficient in operation. It is widely used with various CNC wood carving machine (including four-axis linkage), without occupying the computer alone, which greatly reduces the floor area of the equipment and makes it more convenient to set the knife. The disadvantage is that there is no preview and other functions, and the interface is not intuitive.
3).All-in-one Industrial CNC Controller
The CNC controller of the all-in-one machine is independently and integrally designed, and adopts integrated control such as industrial computer and PLC. It has rich interfaces and complete functions, and can realize multi axis control and automatic tool change. It is mainly used for high-grade woodworking cnc router machines, CNC woodworking machining centers, and some CNC milling machines. The anti-interference ability, performance and control accuracy of the control system are better than other types. The system is integrated into the CNC operating system. It is not the mainstream, but the mainstream of all-in-one machine in woodworking CNC machine tool controller. The disadvantage is that the price is on the high side and the operability is inclined to CNC woodworking cutting machine. For some customers, the operation is not as simple as the former.
7.How to choose the best wood cnc router bit for woodworking?
For CNC woodworking, many details will affect the processing quality, accuracy and appearance of the final woodworking project, especially the selection of woodworking CNC router bits. The selection of appropriate router bits according to different processing materials and processes is an important factor to ensure fast and efficient production. So what are the types of woodworking CNC router bits? What kind of woodworking is each CNC bit suitable for?
Here are some typical CNC Wood Router bits:
1.Milling cutter is the most commonly used tool in CNC wood processing. There are many kinds of milling cutters according to the shape. For example, the double edge spiral milling cutter used for cutting acrylic and MDF, and the single edge spiral ball end milling cutter used for large-scale deep relief processing of cork, MDF, solid wood and acrylic. It is a prism milling cutter, which is used to make high-density boards, solid wood doors and furniture. Of course, many tool manufacturers will also make special tools according to the special requirements of many customers, such as large chip removal spiral milling cutter which is more suitable for cutting density board and chip removal. Round bottom knife is more suitable for precision small relief carving
2.Straight wood cnc router bit is also a common route bits used for carving big characters. The edge of the material it cuts is straight. It is often used to make PVC and acrylic characters.
3.Flat bottom milling router bits, also known as column milling cutter, is mainly carved by the side, and the bottom edge is mainly used for flat polishing. The end face of column milling router bit head is large and the working efficiency is high. It is mainly used for contour cutting, plane milling, area rough carving, surface rough carving, etc.
4.Round end milling cutter is a mixture of cylindrical milling cutter with groove and ball end milling cutter. It has the characteristics of carving curved surface with ball end milling cutter, and also, it has the characteristics of column milling cutter with groove, which can be used for plane milling.
5.Ball end milling cutter, the cutting edge of ball milling cutter is circular arc, forming a hemisphere in the engraving process of CNC wood carving machine, with uniform force and stable cutting. Ball head tools are not suitable for milling planes.
6.Tapered end milling cutter, abbreviated as conical ball end milling cutter. It is a mixture of cone milling cutter and ball milling cutter. On the one hand, it has the advantage of a cone cutter with small tip, and also, it has the advantage of ball milling cutter, which can carve a relatively fine finishing surface.
7.Tapered flat bottom planer bit, referred to as conical planer bit for short. They are the most widely used in the whole engraving industry. The bottom edge of the conical milling cutter, commonly known as the tip, is similar to the cylindrical milling cutter and can be used for the finishing of small planes. In the process of engraving, the side of the cone milling cutter is inclined at a certain angle to form an inclined side. The structural characteristics of the cone milling cutter enable it to achieve the unique three-dimensional corner clearing effect in the engraving industry. Cone carving cutter head is mainly used for single line carving, regional rough carving, regional fine carving, 3D corner clearing, projection carving, image gray carving, etc.
8.How to buy wood cnc router from China?
1.Tell us your requirement:
After knowing your needs, we will recommend the most suitable CNC wood carving machine for you: please tell us the materials you want to process and the Max. size of your workpiece (length * width * thickness).
2.Offer:
we will provide you with detailed offer according to the CNC wood carving machine consulted: including the best CNC engraving machine parts, accessories, drill bits, tools and affordable prices.
3.Process evaluation
Both parties carefully evaluate the details of the order to eliminate any mistake.
4.Place an order
If there is no questions, we will send you Proforma Invoice, and then we both side will sign the contract.
5.Production
We will arrange the production of CNC wood carving machine immediately after getting your advance payment. And during the production, we will update you the production progress.
6.Inspection
The production process of CNC wood carving machine will be regularly inspected and strictly controlled. Every CNC wood carving machine machine will be fully tested before leaving the factory to ensure that they can work normally.
7.Shipment:
After confirmation by the purchaser, we will deliver the goods according to the contract.
8.Customs clearance
BuyCNC will provide and send all necessary transportation documents to the buyer of CNC woodworking cutting machine and ensure smooth customs clearance.
9.Aftersale services:
BuyCNC will provide professional technical support and 24*7 free services through the following ways:Email, telephone, Wechat, Team Viewer, Skype, WhatsApp. Door to Door service also available in some countries.
Customer reviews and testimonials of wood CNC Router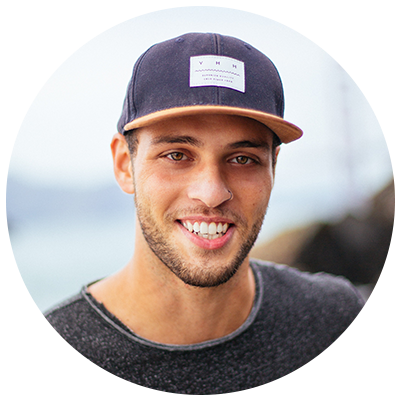 Brown from USA
I bought a wood CNC router machine from BuyCNC in 2020. It is the company that satisfies me the most after comparing several wood CNC router suppliers. Their delivery time and logistics are very fast, and they were shipped from China to my factory in California in about one month. I am very satisfied with this CNC wood router machine. Best regards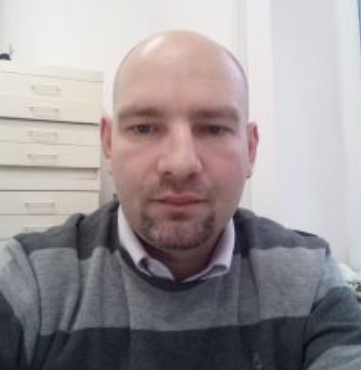 Smith from UK
I am a beginner in the CNC wood router industry. I have always used hand drills and electric drills to carve some wood art. I bought a CNC wood router to expand the scale.After several days of searching, I finally chose to buy this 6090 woodworking engraving machine at BUYCNC It is really a good CNC router machine for a beginner. I relied on the installation video and installation manual as well as the remote guidance of their engineers. I assembled this big guy in only two hours, and I also completed a perfect engraving. This is really a perfect shopping experience. I would recommend BUYCNC to my friends because It is really worth the money.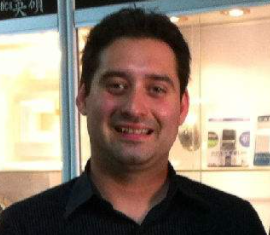 Lucas from France
I have to admit that I am very satisfied with the CNC wood router machine I bought from Buycnc. He gave me a very affordable price and provided me with a two-year repair period. This made me very happy. After the arrival of the goods, my factory consulted their engineers for some circuit problems, and then the engineers gave me video guidance. The communication between us was very pleasant. Best regards to Oliver.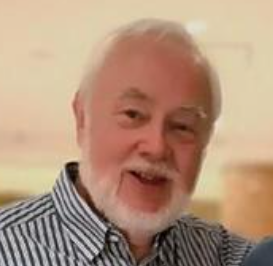 Paul from USA
I bought two CNC wood router machines from BuyCNC, so they gave me a discounted price and paid part of the customs clearance fee for me. This allowed me to receive my machine quickly, so I want to express my gratitude. Their salesperson is the most knowledgeable salesperson I have ever seen. I am very satisfied with the wood cnc router they recommended to me. I only picked two of my favorites. And I will buy a CNC wood router machine for my new factory in Denver in the future.