2021 is another year of vigorous development of CNC router machine. In the first half of the year, the CNC router machine industry achieved rapid development. Especially CNC router woodworking industry began to become active after about a year of silence. Even under the premise of epidemic prevention all over the world, BuyCNC still sells many CNC wood router machines. So do you know what the most popular CNC wood router machine is? Next, we will introduce you to the most popular ones. CNC wood router machine, I believe you can find the machine you like in it.
1.Popular Small Wood Carving Machine
  Because the freight this year is much more expensive than in previous years, in order to reduce the cost of freight, many buyers will choose to buy a small CNC wood router machine to use. BuyCNC has a variety of small wood carving machines, although these machines are relatively small , But they have strong processing capabilities like large woodworking engraving machines. Our small wood CNC router can engrave, cut, engrave, drill and other processes on wood. It can basically meet all the needs of the wood processing industry.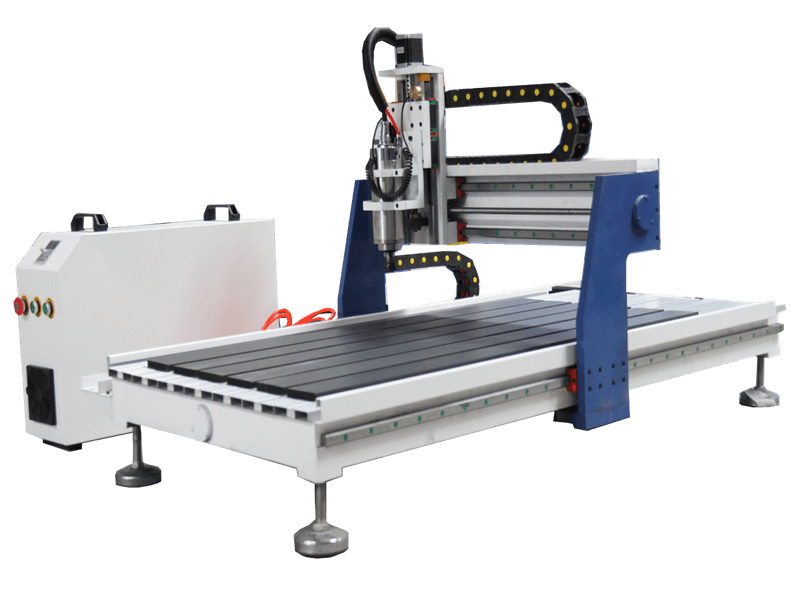 This machine has a simple appearance and powerful processing capabilities. It has a small footprint and can be moved to every corner of the factory, saving space and increasing processing speed. The most important thing is that this machine is cheap.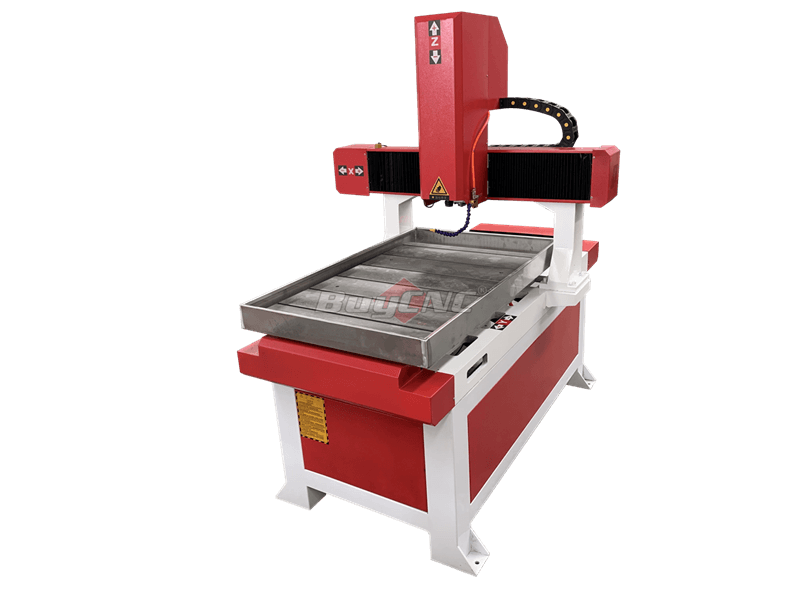 This machine is warmly welcomed in the wood processing industry and soft metal processing industry, because this small CNC machine is equipped with an advanced oil mist cooling system, which can clean up the debris generated during processing and improve the quality of the workpiece. Worried that it will cause pollution to your factory, you can choose to use a dust collect to absorb dust.
BuyCNC's small Wood CNC engraving machine has a variety of working sizes for buyers to choose from, such as 600x900mm, 900x1500mm, if these sizes are not suitable, we can also provide additional customized machines. Compared with ordinary small CNC engraving machines on the market, BuyCNC's small CNC engraving machine is a cast iron frame rather than the most common aluminum frame. The cast iron frame has a more stable machine structure and better damping effect, which can prolong the service life of the machine and also enable you to process heavier workpieces with more confidence.
2.Popular CNC Wood Router Machine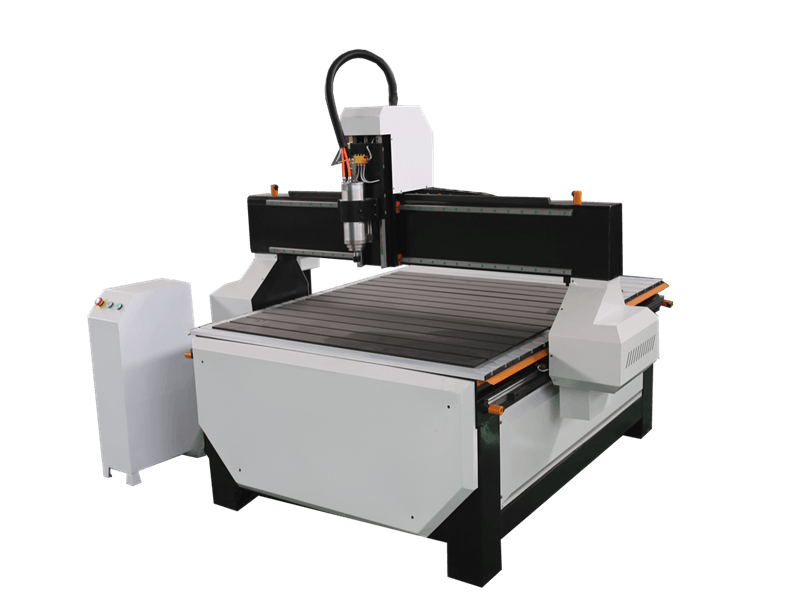 This is a 1212 CNC router machine, its working size is 1200x1200mm. The workbench of this machine is an aluminum PVC workbench. The machine is very sturdy and can process most of the wood. This machine is very popular in the United States now. We have sold several 4×4 CNC wood carving machines.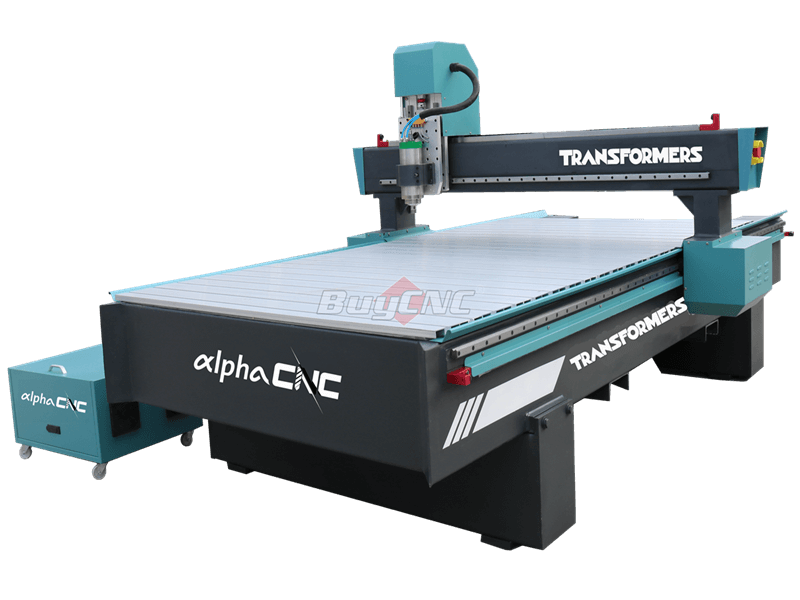 This is the 4×8 CNC wood router machine,it is a professional CNC woodworking router.This machine can be used in processing wood,plywood and plastic etc.The work size of this machine is 1300x2500mm.If you like this 1325 CNC router machine,it is your best choice.Because this machine has a big discount, you can buy it at a low price
These are the most common wood CNC engraving machines on the market. They have powerful machining spindles and high-quality transmission systems. BuyCNC machines are equipped with a 3.2kw high-frequency spindle and Hiwin square rail as standard. So these machines have very high cutting Accuracy, if you need higher cutting accuracy, we can provide you with a variety of power cutting spindles and vacuum adsorption table, so that our machine can meet all your needs. At the same time, this kind of CNC wood router machine can be quickly mastered through Mach 3. If you want to know more, please contact BuyCNC.
3.Popular ATC Wood Carving Machine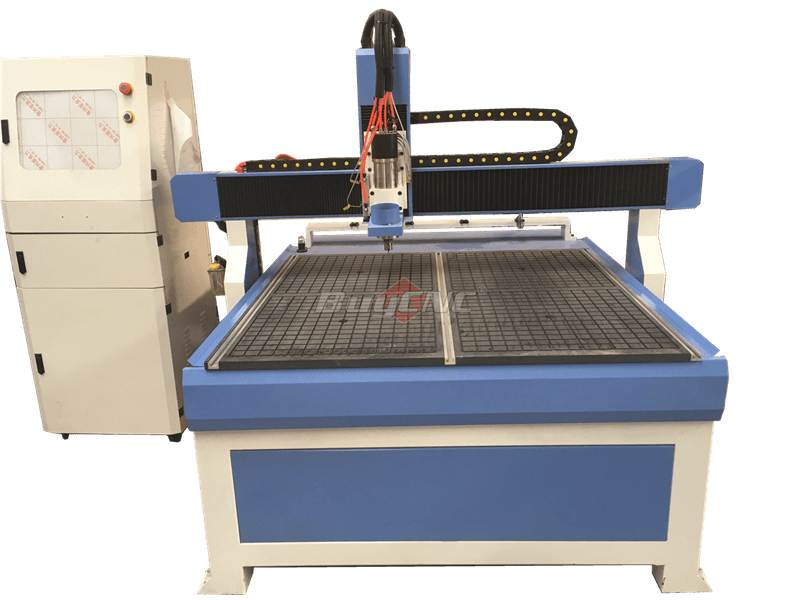 This is an automatic tool changer wood carving machine,this machine has 4-6 position tool rack.So you can put the tool in the tool rack.Meanwhile,this machine also come standard with the 3.2kw high frequency spindle.The most important thing is this atc wood carving machine is very cheap.
This is the most popular cabinet making machine in 2021. As an automatic tool change machine, it has a 16 position tool rotary carousel magazine, so this machine has extremely fast processing speed. Now it has been widely used in processing cabinets, you only need this machine to be able to process high-quality cabinets.
  Because under the environment of the global pandemic, hiring workers to work has now become an extremely difficult job. Even if you can hire suitable workers, the wages of workers will be a huge expense. So BuyCNC received a lot of inquiries from ATC CNC router machine this year, and they are all interested in buying an ATC CNC milling machine that suits them best, because this kind of machine hardly needs too many workers to complete complex Cutting work. It can save you a lot of staff costs, so I think this is a very worthwhile investment, if you are interested in buying an ATC CNC router machine, please contact BuyCNC, we can help you Offer certain discounts.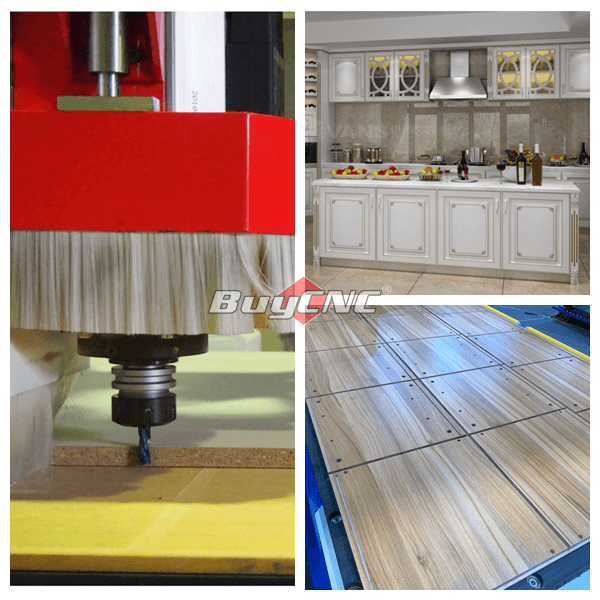 4.Popular Multi-Axis CNC Wood Router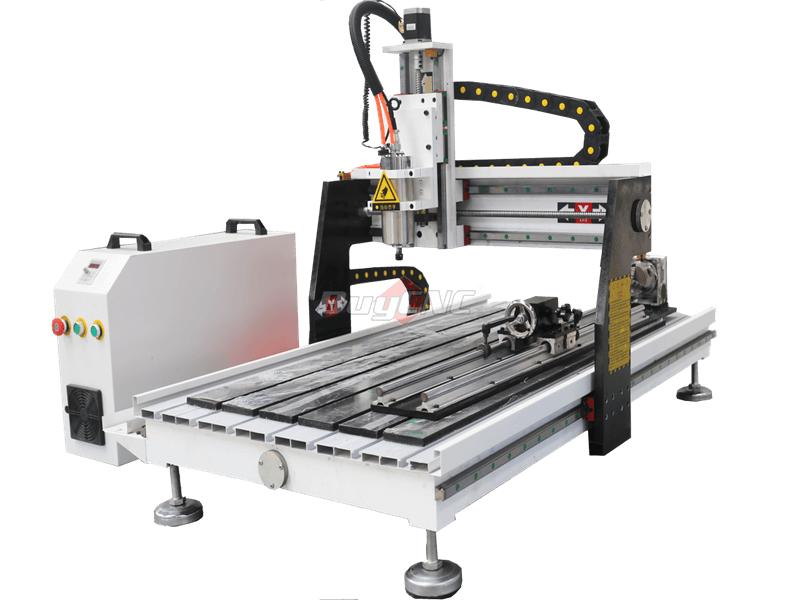 This is a desktop 4 axis CNC wood carving machine, yes, you read it right, this is a 4 axis CNC router machine. And it is also a very good selling machine, especially in homes and small processing plants. Buyers like this small 4 axis wood engraving machine very much. Its price is very cheap and it can process 3D products. I believe you will like this cheap 4 axis wood engraving machine.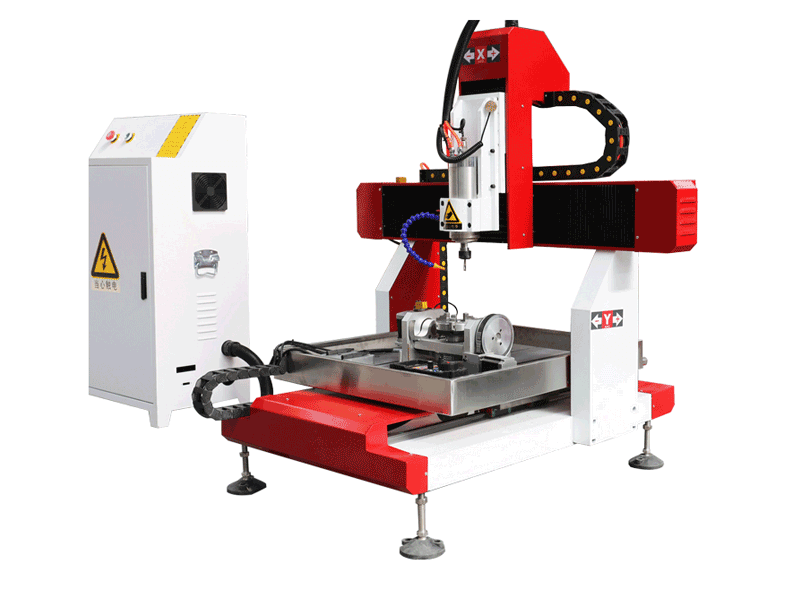 Although it is a desktop 5 axis CNC engraving machine, it has almost the same functions as a large 5 axis CNC engraving machine. It has Cradle Type Rotary Axis, so this machine can process curved workpieces and 3D products. This is its unique function. 4 axis CNC machine can't realize the function, this machine can realize it. And the price of this machine is also very attractive, this is a particularly affordable 5 axis CNC machine.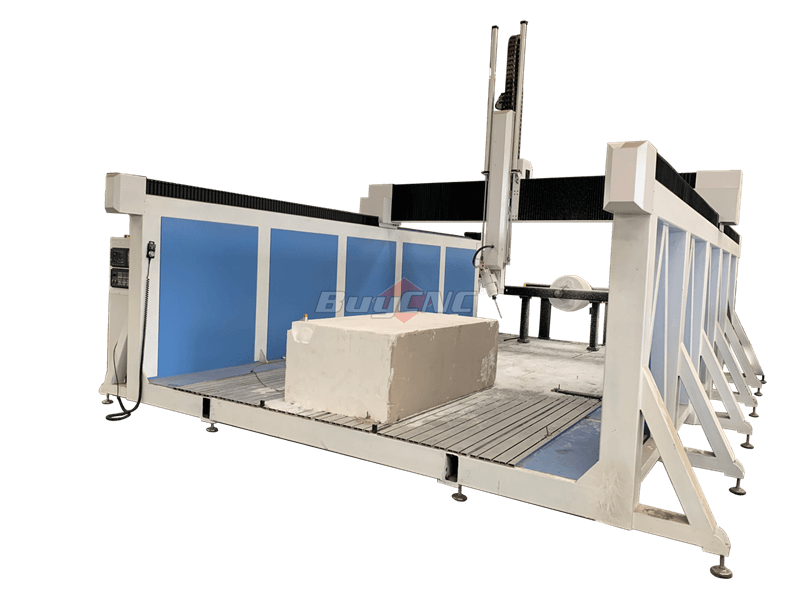 This is a large multi-spindle CNC foam engraving machine, this machine is mainly used to process foam. The spindle supports 90° rotation, and the rotation axis supports 360° rotation, which can process workpieces at multiple angles. If you are interested in such a large CNC router machine, please contact me.
BuyCNC has many types of 4 axis CNC milling machine and 5 axis CNC milling machine. The price ranges from several thousand dollars to tens of thousands of dollars, and our machines are of high quality, and the machines have a long service life. These Small machines also use cast iron frames instead of ordinary cast aluminum frames. Almost all large-scale machines use well-known brand accessories, so that the machine has an extremely long service life and high processing quality.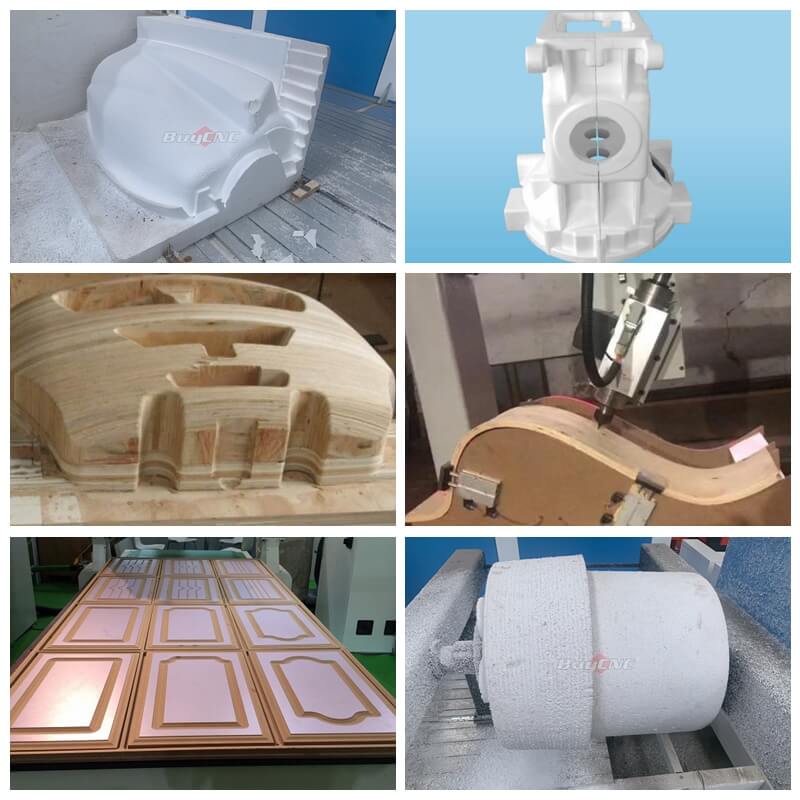 BuyCNC has been engaged in the CNC router machine industry for more than ten years, has a complete industrial chain and supply chain, and can provide customers with a variety of high-quality CNC router machines. We have many types of CNC router machines such as wood processing machines, stone engraving machines and metal engraving machines. If you feel that CNC engraving machines cannot meet your processing needs, then we also have laser cutting machines, plasma cutting machines and waterjet cutting machines. Machine waiting. If you have other needs, please contact BuyCNC as soon as possible