aluminum CNC machine for Sale
Now, There is a Small CNC Machine for Mold Making on sale, This machine is not only exquisite in appearance but also a machine with strong cutting ability.The aluminum CNC machine is equipped with a water tank around it, so that you can more conveniently handle materials and sewage and oil mist generated during processing. And it is also a machine with movable worktable, so it can process hard materials with higher precision.
You can safely use the CNC mill aluminum machine to process metal (such as steel, aluminum, copper, etc.), stone (jade, granite, marble, etc.), wood, MDF, plastic, acrylic and many other materials. Meanwhile This machine is widely used in CNC aluminum molds industry, such as shoe molds, wooden molds, aluminum molds, etc. If you are interested in the cnc machine for mold making, we will provide you with a price that makes you satisfied Come and buy it. Please contact us immediately.
aluminum CNC machine Video
Feature of Aluminum CNC Machine
Application In Widely Industries For Affordable CNC mill aluminum Machine

Aluminum CNC Machine
Application Industry
Model Making Industry
Furniture Industry
Decoration Industry
Musical Instrument Industry
Gift Customization Industry
Art Model Industry
Other
Material that can be cut by Cheap CNC router
Aluminum
MDF
Plywood
Wood
Composite Board
Plastic
Acrylic
Other
Small CNC Mill ALuminum Machine Technical Parameters

Description
Aluminum CNC 
Machine Parameters
Model
APS-6090-TM
Working Size
400*400mm
600*900*200mm
600*600*200mm
Custom
Spindle Power
2.2KW water cooling ATC Spindle
Accuracy
±0.015mm
CNC Router Table Surface
Iron Cast
Frame
Iron Cast
Machine Structure
Gantry fixed, table move
X, Y ,ZStructure
High precision ball screw
Max. Rapid Travel Rate
20,000mm/min
Max. Working Speed
15,000mm/min
Spindle Speed
0-24,000RPM
Collet
ER25
Drive Motors
Stepper motor
Working Voltage
AC 220V/50-60Hz
Command Language
G Code
Operating System
Mach 3 (DSP for option)
Computer Interface
Ethernet or USB
Software
Option: Vectric Aspire, Type3, Ucancam, Artcam, AlphaCam, Powermill, Solidworks,etc.
Running Environment
Temperature: 0℃~45℃ Relative Humidity: 30%~75%
Main Parts of Cheap Aluminum CNC Machine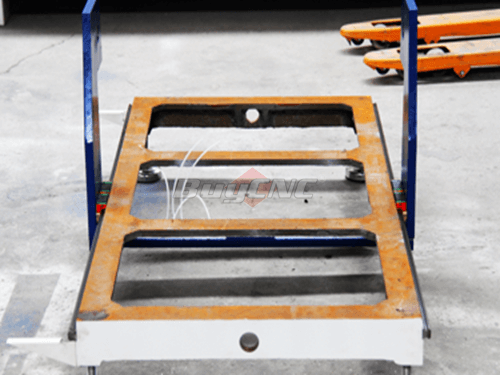 This aluminum CNC machine uses an iron cast frame. Compared with the aluminum base frame used in the tabletop CNC machines market, our desktop engraving machine has the advantages of high precision cutting and good damping effect. This makes this CNC mill aluminum machine not only capable of processing soft materials such as medium density fiberboard and plastic but also more suitable for harder materials such as hardwood and aluminum.
2.2KW ATC Water Cooling Spindle​
The small aluminum CNC machine comes standard with 2.2kw constant power high frequency spindle. This spindle requires less maintenance, long working hours, and high working frequency (Fully programmable speeds from 6000 to 24000 RPM), which can greatly improve work efficiency.Meanwhile,the 3kw, 4.5kw ATC water cooling Spindle for option.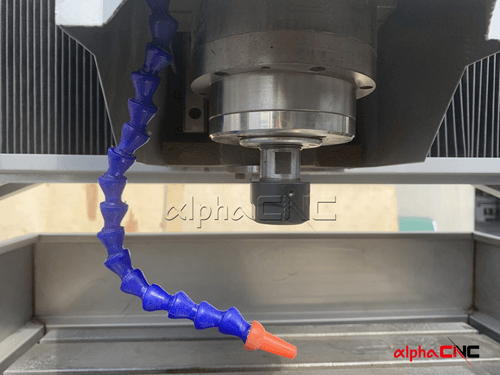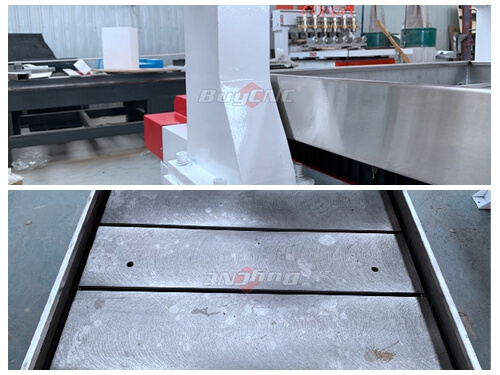 Gantry Fixed And Table Moving Structure
The aluminum CNC machine is table moving, compared with the gantry moving machine, the table moving machine is with higher precision, more stable. It is more suitable for the hard material processing. 
The Control System of the aluminum CNC machine is Mach 3 Controller, this system is very easy for every buyer and beginner. You can control this wood design cutting machine Through Mach 3 Controller.which let the CNC aluminum molds have cutting, milling, drilling, engraving, carving, relief engraving, hollow cutting function,etc. We use Ethernet interface controller card, high reliability, anti-interference.If you don't like the mach3 CNC controller, we have other operations systems for you to choose, such as DSP Controller.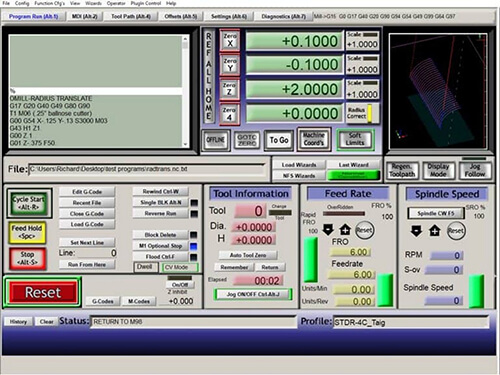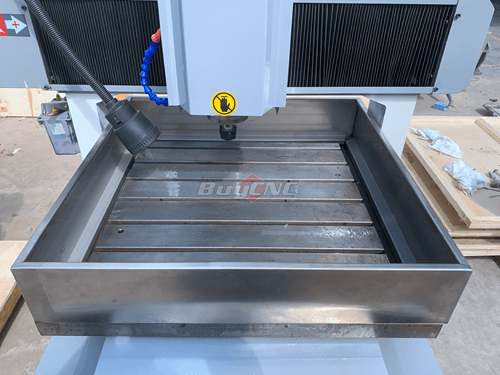 Stainless steel Water Tank of aluminum CNC Machine
The water tank is made of stainless steel, which can prevent rust. The stainless steel water tank is for collecting the coolant water for cooling the router bits. So the water can be be recycled. 
This CNC machine for mold making installed Oil Mist Coolant System.This Oil mist Coolant System is ideal for coolant tools for cutting metal. The unit's micro-dispenser delivers a very small amount of high-performance vegetable-based lubricant to the cutting tool by atomizing the lubricant in a high-velocity air stream. The result is higher material removal rates, improved finish, tighter tolerances and increased productivity.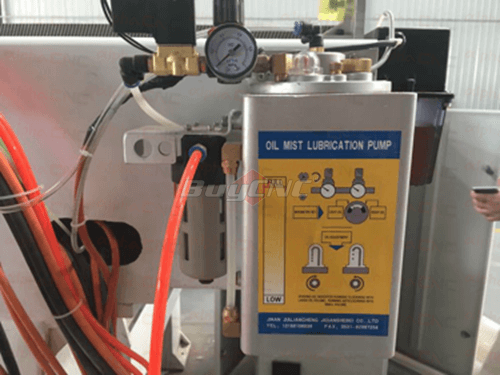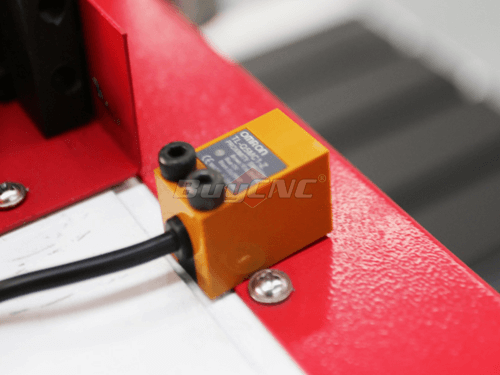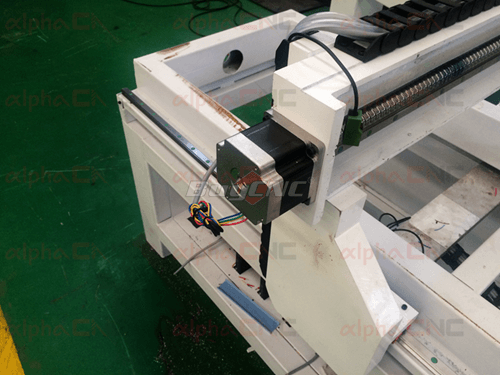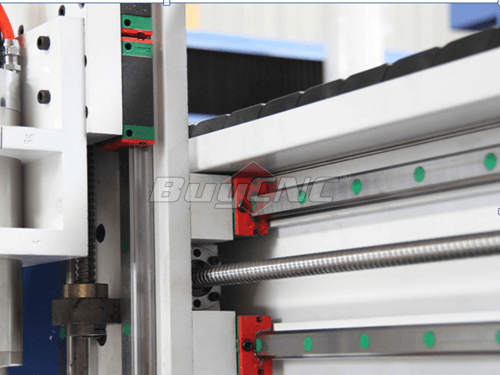 Hiwin Square Rail&High Precision Ball Screw
Optional Parts of CNC Aluminum Molds Making Machine

Projects of Aluminum CNC Mill Machine


BuyCNC is with advanced and powerful machining capability. We have high precision 5 axis CNC Machining center to process the machine frame. The top milling, side milling, and side drilling will be finished in the same machining center by one clamping, which ensure our aluminum CNC machine are with higher precision. Not only the machine frames but also the small machining parts are machined by ATC CNC Center too. 
High Precision Installation for Aluminum CNC machine

During the installation of key components such as guide rails and racks, a dial indicator is used to check the installation accuracy to ensure the high precision of the aluminum CNC machine.

Packing for CNC mill aluminum Machine
Step 1: PVC film packing, which can ensure that the aluminum CNC machine is completely covered, avoiding water and rust.
Step 2: Wooden box packing, with a fixed template on the outermost layer.
Step 3: All of the packing are inspected carefully by QC before delivery.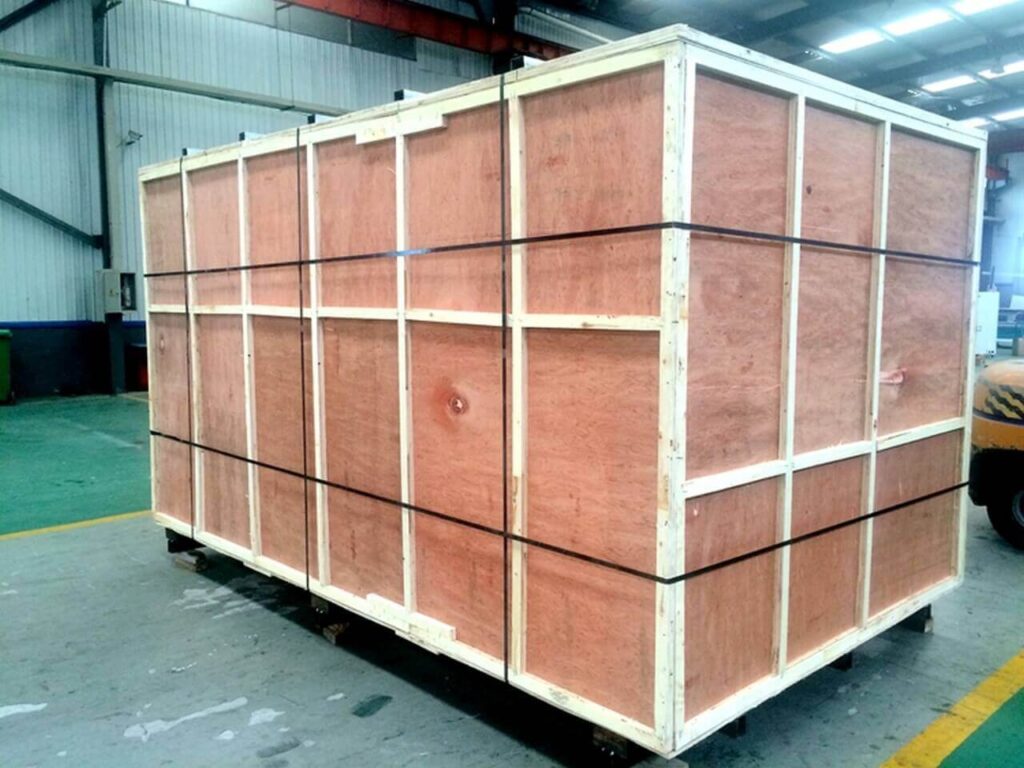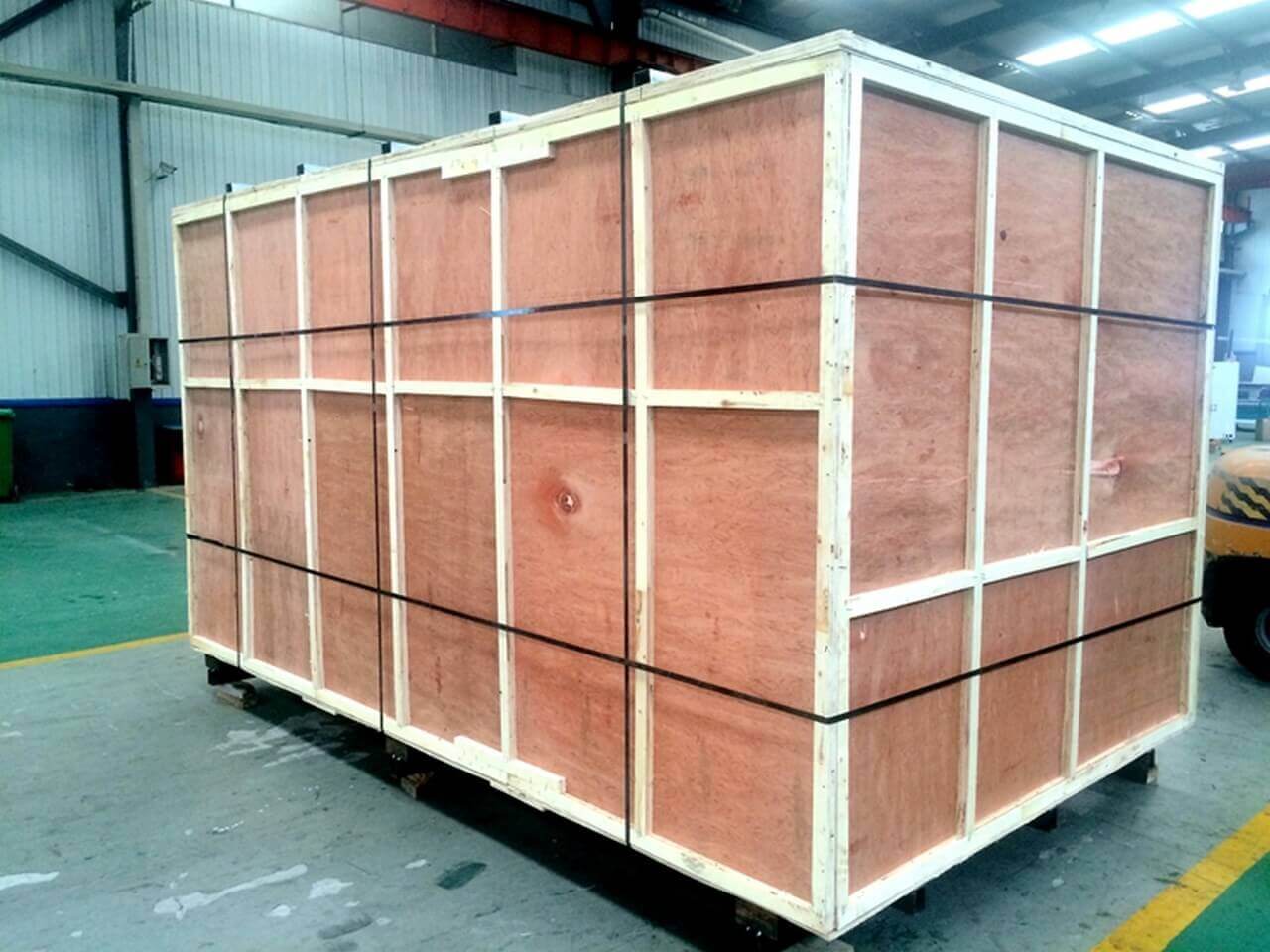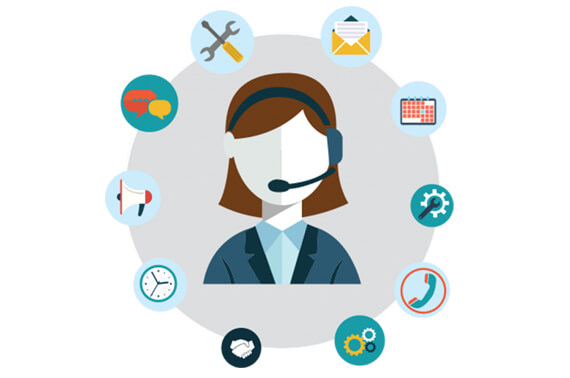 Pro-Sale Service of aluminum CNC machine
Free sample testing service: you can send us the CAD file of the sample you want to cut, we will cut it at the factory and send the cutting video to you, or we can mail the sample to you.
Personalized customized solutions: In order to meet your needs of cutting quality and efficiency, we can design unique solutions according to your requirements.
Inquiries and consulting services for all CNC mill aluminum machine.
After-Sale Service of Aluminum CNC machine
The warranty period is 2 years for the CNC aluminum molds machine.
When you need to replace the wearing parts of cheap CNC router, we will provide them at the agent price.
If there are any problems during the warranty period, we will replace the main parts free of charge.
The aluminum CNC machine for sale software provides free lifetime update service.
24-hour online technical support (phone, email, Teamviewer, Whatsapp, Skype, WeChat, QQ, etc.)
We provide English training videos and user manuals for CNC mill aluminum machine installation and operation, etc. We can also provide technical guidance remotely.
Free training at the BuyCNC factory.
The engineer can repair the aluminum CNC machine overseas.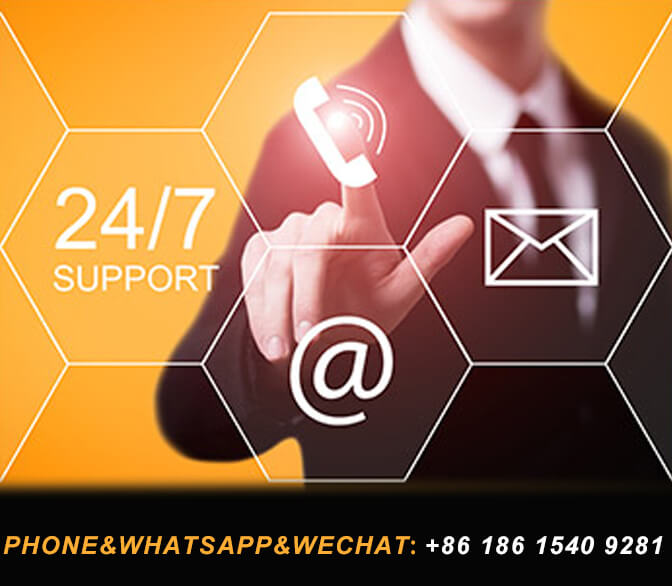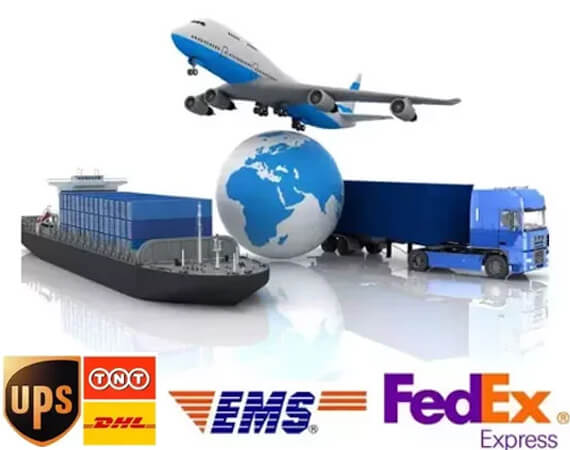 Delivery for CNC aluminum molds machine
All of the cheap aluminum CNC machine can be shipped worldwide. You can choose shipping by sea, by train, by truck, by air or by international express and DHL, FEDEX, UPS, etc. Click the button below to submit your information, we will provide you with professional service. Welcome!

BuyCNC is a leading High-quality CNC Machine supplier in China. BuyCNC develops and sells various CNC machines including CNC Routers, Laser Machines, and Plasma Cutting Machines. Our main products are wood CNC router, stone CNC router, metal CNC router, ATC CNC router, 4 Axis CNC router, 5 Axis CNC router, CO2 laser  engraving cutting machine, fiber laser cutting machine, fiber laser marking machine, fiber laser welding machine, and metal plasma cutting machine etc. 
The production complies with European standards and international quality control and has FDA, CE, SGS, and ISO9001 certification. The factory produces more than 1,000+ machines annually. And BuyCNC has Rich R & D's experience which has been focusing on researching, developing, and manufacturing CNC machines for more than 20 years. Serving more than 150 countries and regions, we have 10000+ customers all over the world. 
 You can get the aluminum CNC machine directly without any CNC router distributor. Don't hesitate anymore, tell us your needs to buy an cheap aluminum CNC machine from BuyCNC.
Want to Get the Latest Aluminum CNC Machine Price?Get Free Consultation Now!!!