laser pipe cutting machine for Sale
In order to help customer cut the metal tube more easily, BuyCNC launched a 3d laser cutter machine that specializes in cutting metal pipe.As a professional tube laser cutting machine.This machine has high cutting efficiency, and the cutting range of pipe is very large.which covers various metal pipes such as square pipe, round pipe, profile, angle steel and channel steel.and any pattern can also be cut freely.
The metal tube cutting machine has a self-centering clamping device,this device can adapt automatically to the tube dimensions without requiring manual setup by the operator.So the work effiency of this machine is very high.If you choose use tube laser cutting to process the metal tube instead of using mechanical tools to Drilling, sawing, etc., then you don't need to prepare many different equipment and tools. Our machine is the first choice for the contactless metal pipe fabrication.
Laser Pipe Cutting Machine Video
Feature of Laser Pipe Cutting machine
Application In Widely Industries For Tube Laser Cutting machine

Laser cut tube metal Application Industry
Sanitary Industry
Air-condition Industry
Hardware Industry
Automotive Industry
Furniture Industry
Sign Industry
Many Other Industry
Material that can be cut by laser tube cutter
Stainless tube
Carbon steel pipe
Aluminum Pipe
Profile
Copper tube
Brass pipe
Bronze pipe
Other pipes
3D Laser Cutter Technical Parameters

| | |
| --- | --- |
| Descriptions | Laser Tube cutting Parameters |
| Model | ATF-R6000 |
| Working Area | 6000*220mm |
| Diameter | 150mm/ 220mm / 320mm(or custom made) |
| Y axis working area | 6,000mm(or custom made) |
| Laser Power | 1KW-30KW for option |
| Repeatability positioning accuracy | ±0.02mm |
| Positioning accuracy | ±0.03mm |
| Maximum Acceleration | 1.5-2g |
| Max. speed | 120m/min |
| Rotary Axis Chuck | Automatic |
| Cooling System | Industry Water Chiller |
| Z axis Transmission system | Taiwan TBI ballscrew |
| Power Supply Rated Voltage | 3-phase 380V/50Hz or Custom made |
| Machine Weight | 4,500KG |
| Dimension | 7.5*1.5*1.8m |
Main Parts of Tube Laser Cutting Machine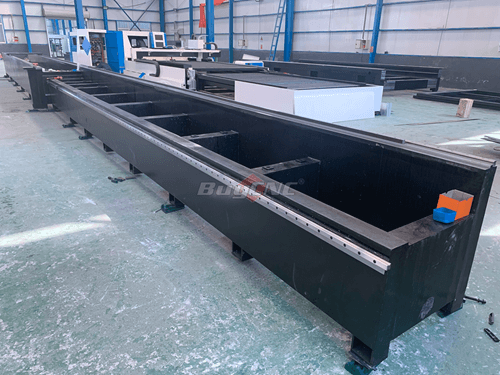 The base frame is welded from thick steel pipes. The frame is annealed to eliminate excess hard force, increase the ductility of the bed, and ensure stability during the cutting process.So our metal tube cutting machine quality is stable and have a long service life.
It is the cypcut tubepro controller.The tubepro is designed for professional tube cutting,and it supports production of tube and profile of various shape.Such as the  square tube, round tube,Obround pipe , oval and polygon pipe etc.It works with TubesT nesting software seamlessly to realize technique setting, advanced toolpath generation and nesting for standard and special production need.TubePro can locate and offset tube deviation from chuck rotation center in production to guarantee a high cutting precision.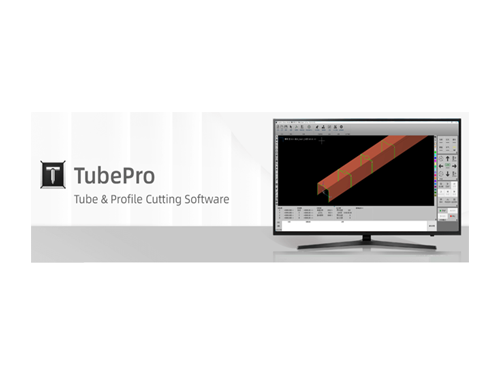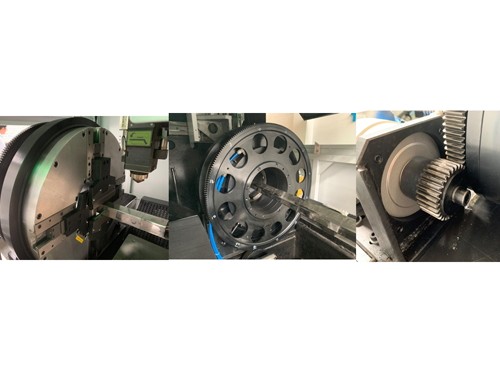 Automatic Rotary Axis Chuck Clamping Design
Our laser pipe cutting machine has the Self-centering jig system, this system is very powerful. There are electric suction cups at the front and rear ends of the metal pipe, the chuck has high rotation speed and can improve processing efficiency.The Front and rear chuck Clamping design and automatic adjustment center and other functions. Make our machine suitable for all kinds of pipes. The diagonal adjustment range is 20 ~ 220mm or 0-300mm, we also can process large diameter pipes for you.
Switzerland Raytools laser head
This is Switzerland Raytools laser head, it supports Auto and continuous focusing, automatic cutting of plates of different thicknesses and materials, free your hand and improve cutting efficiency.The Double layer contamination-proof design to protect all collimator lens and focusing lens, minimizing the risk of contamination of the collimator lens to nearly Zero.And The Built-in double water-cooling structures can ensure the constant temperature of collimating and focusing components, perfectly solve the problem of heat dissipation.Last but not least this laser head optimize the structure design,it has Optimized optical configuration and smooth and efficient airflow design, no longer jam due to rust.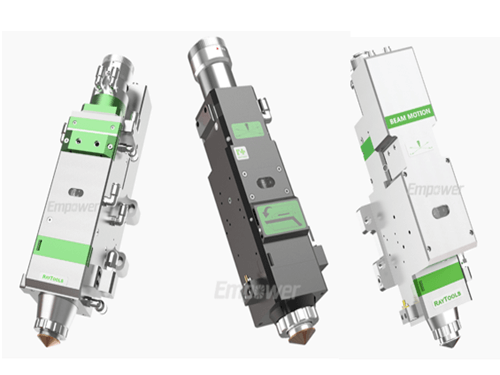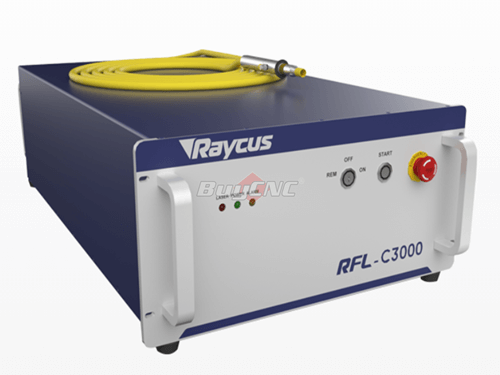 Raycus Fiber Laser Generator(Max/IPG for option)
Our 3d laser cutter come standard with Raycus Fiber Laser Generator,this generator has high  electro-optical conversion efficiency (up to 25-30%), excellent beam quality, high energy density, and reliability, a wide modulation frequency.And it also has low energy consumption,only 20%-30% of the traditional CO2 machine.Meanwhile,We provide 100,000 hours of lifetime and free maintenance.If you don't like the raycus laser generator,we can provide the IPG or Max laser generator.
Automatic Travel Protection
It can monitor the operation range of crossbeam and cutting parts in the whole process, and quickly feedback to stop the operation. With the double guarantee of fixed limit, it can greatly improve the safety of equipment and personnel,  and reduce the risk of customer use.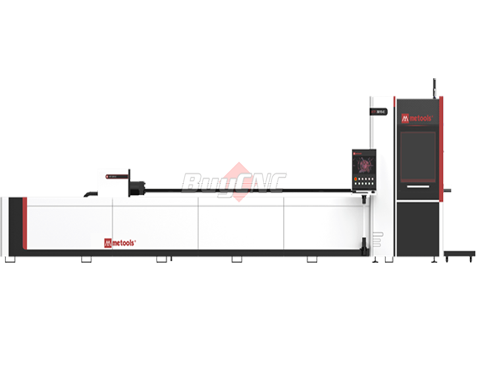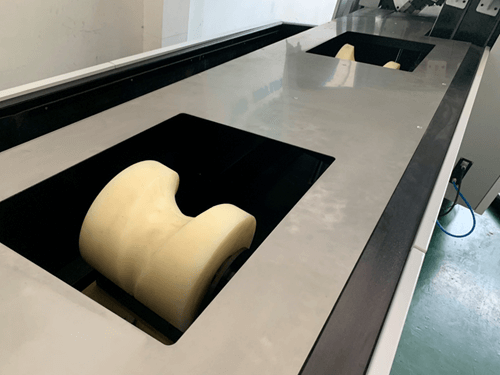 Segmented automatic support device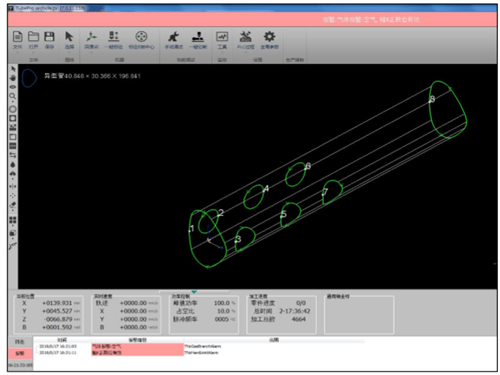 New Intelligent Alarm System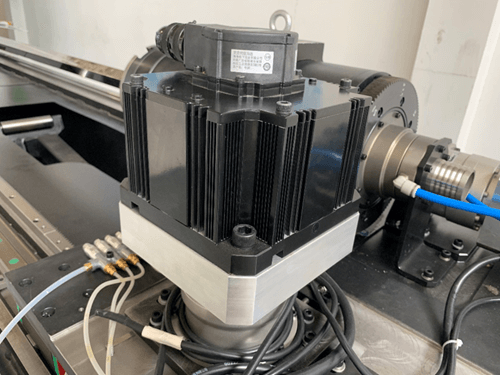 New Intelligent Alarm System
Projects of Laser Pipe Cutting Machine


BuyCNC is with advanced and powerful machining capability. We have high precision 5 axis CNC Machining center to process the machine frame. The top milling, side milling, and side drilling will be finished in the same machining center by one clamping, which ensure our metal tube cutting machines are with higher precision. Not only the machine frames but also the small machining parts are machined by ATC CNC Center too. 
High Precision Installation for Tube Laser Cutting Machine

During the installation of key components such as guide rails and racks, a dial indicator is used to check the installation accuracy to ensure the high precision of the tube laser cutting machine.

Packing for tube laser cutting machine
Step 1: PVC film packing, which can ensure that the Laser Pipe cutting machine is completely covered, avoiding water and rust.
Step 2: Wooden box packing, with a fixed template on the outermost layer.
Step 3: All of the packing are inspected carefully by QC before delivery.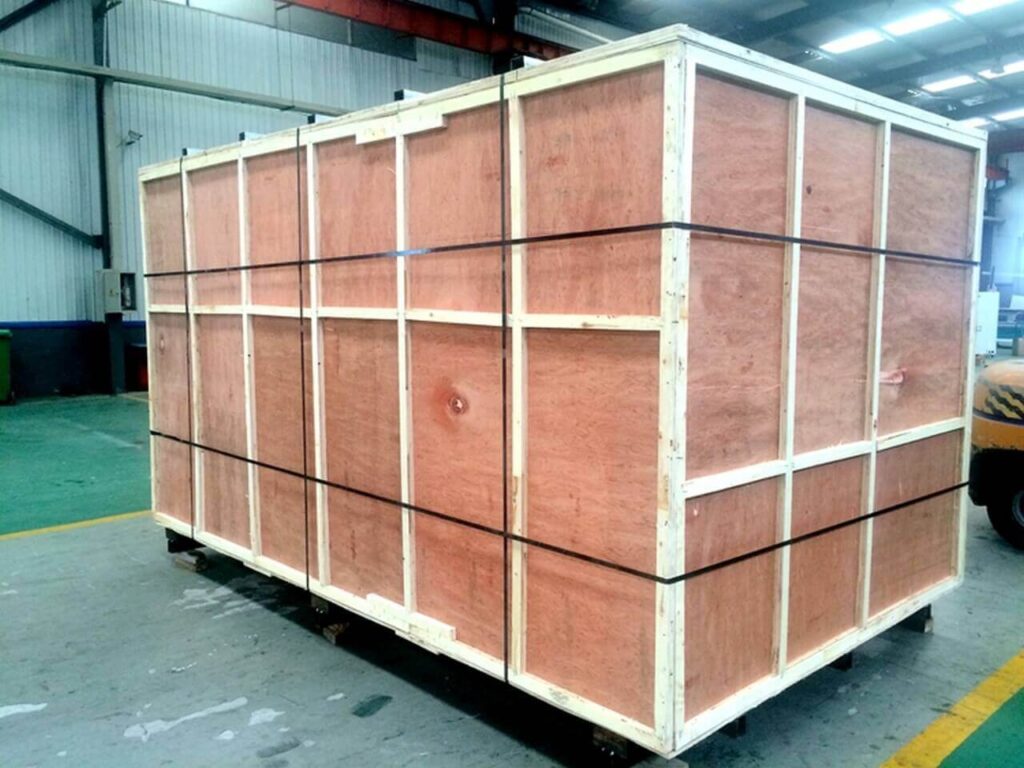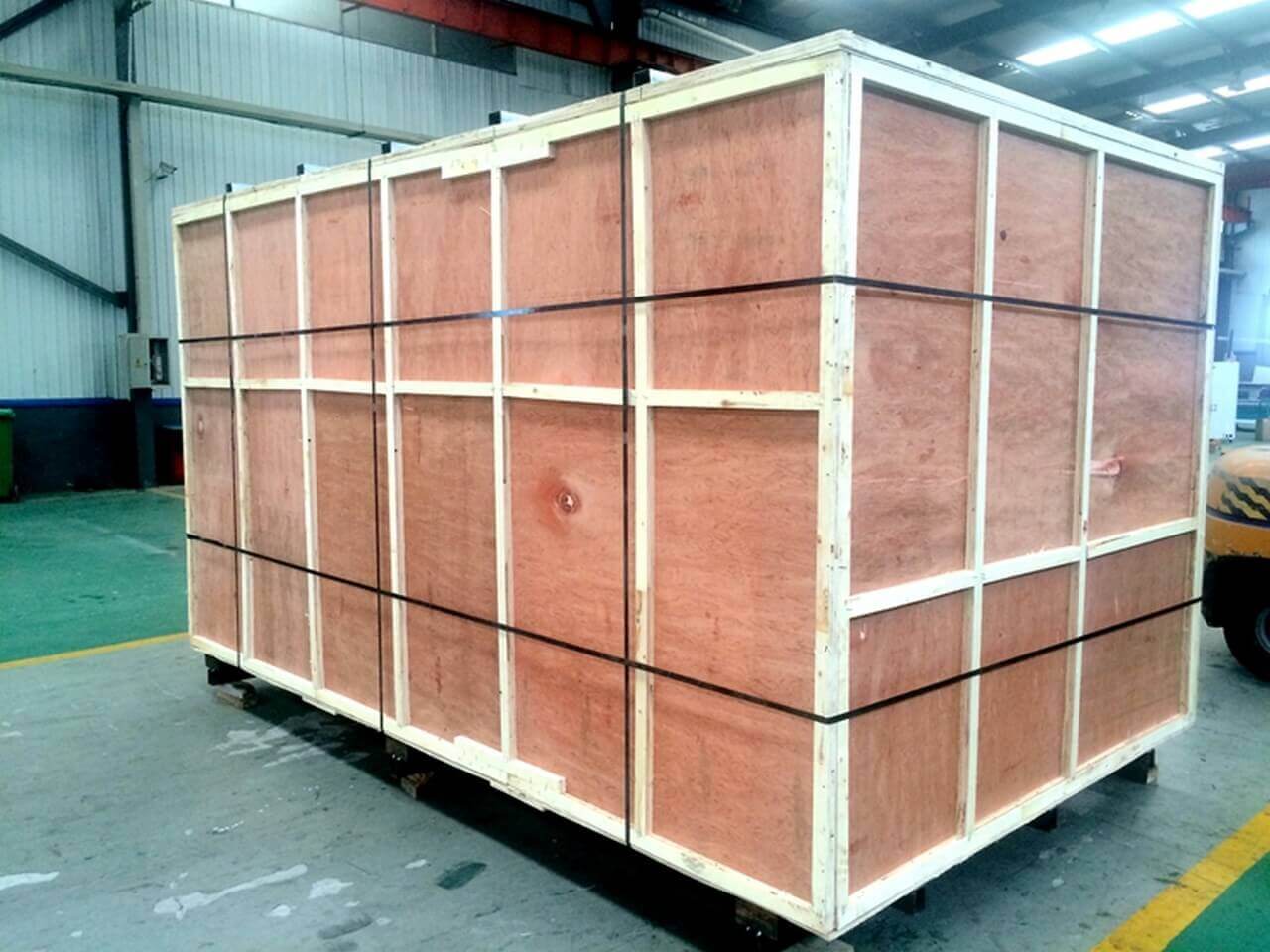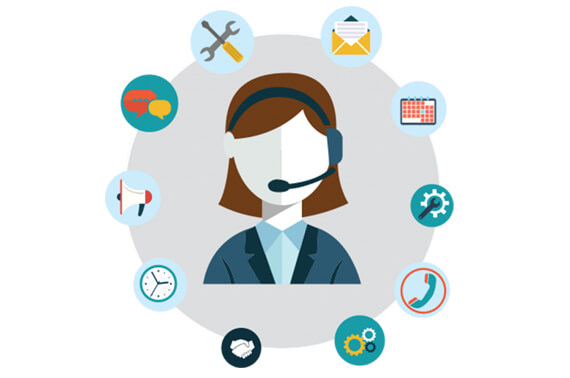 Pro-Sale Service of Tube Laser Cutting machine
Free sample testing service: you can send us the CAD file of the sample you want to cut, we will cut it at the factory and send the cutting video to you, or we can mail the sample to you.
Personalized customized solutions: In order to meet your needs of cutting quality and efficiency, we can design unique solutions according to your requirements.
Inquiries and consulting services for all laser pipe cutting machine.
After-Sale Service of 3D Laser Cutter
The warranty period is 2 years for the 3d laser cutter machine.
When you need to replace the wearing parts of laser pipe cutting machine, we will provide them at the agent price.
If there are any problems during the warranty period, we will replace the main parts free of charge.
The tube laser cutting machine software provides free lifetime update service.
24-hour online technical support (phone, email, Teamviewer, Whatsapp, Skype, WeChat, QQ, etc.)
We provide English training videos and user manuals for tube laser cutting machine installation and operation, etc. We can also provide technical guidance remotely.
Free training at the BuyCNC factory.
The engineer can repair the best metal tube cutting machine overseas.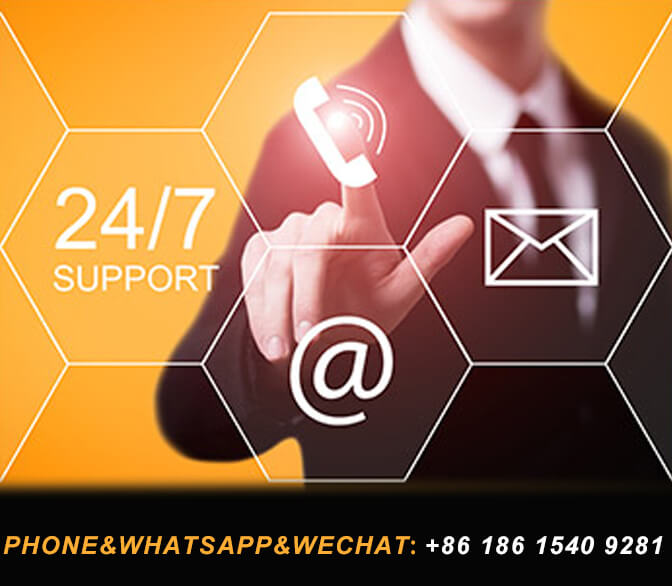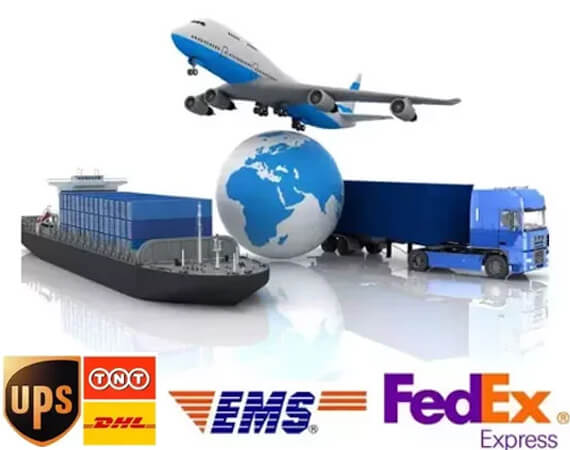 Delivery for Metal tube cutting machine
All of the laser tube cutting machine can be shipped worldwide. You can choose shipping by sea, by train, by truck, by air or by international express and DHL, FEDEX, UPS, etc. Click the button below to submit your information, we will provide you with professional service. Welcome!
BuyCNC is a leading High-quality CNC Machine supplier in China. BuyCNC develops and sells various CNC machines including CNC Routers, Laser Machines, and Plasma Cutting Machines. Our main products are wood CNC router, stone CNC router, metal CNC router, ATC CNC router, 4 Axis CNC router, 5 Axis CNC router, CO2 laser  engraving cutting machine, fiber laser cutting machine, fiber laser marking machine, fiber laser welding machine, and metal plasma cutting machine etc. 
The production complies with European standards and international quality control and has FDA, CE, SGS, and ISO9001 certification. The factory produces more than 1,000+ machines annually. And BuyCNC has Rich R & D's experience which has been focusing on researching, developing, and manufacturing CNC machines for more than 20 years. Serving more than 150 countries and regions, we have 10000+ customers all over the world. 
 You can get the metal tube cutting machine directly without any CNC router distributor. Don't hesitate anymore, tell us your needs to buy a tube laser cutting machine from BuyCNC.
Want to Get the Latest Tube Laser Cutting Machine Price?Get Free Consultation Now!!!